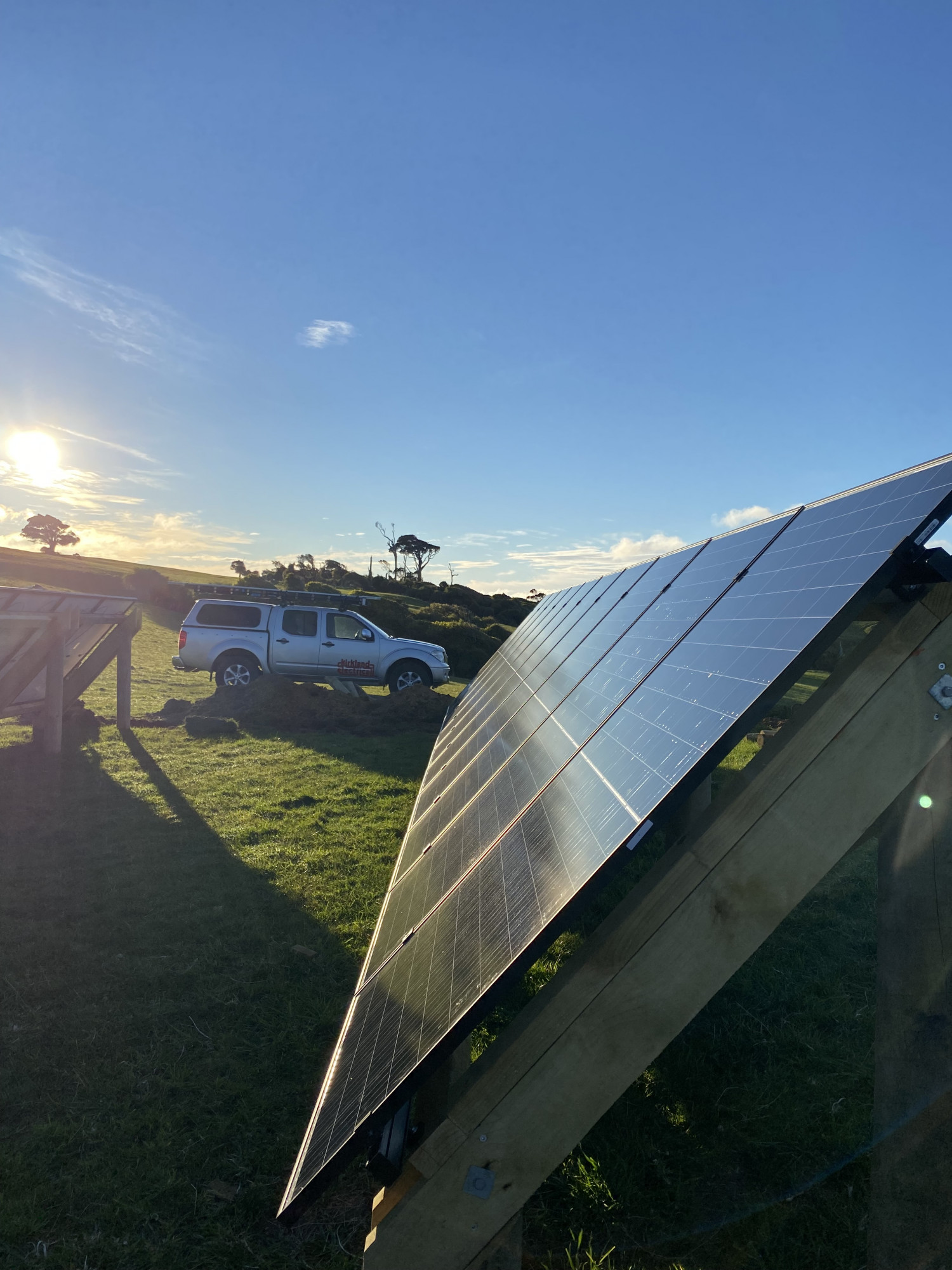 Solar energy can be used to generate DC electricity with photovoltaic modules. This energy can be directly connected to solar water pumping equipment or via storage batteries to DC appliances and lighting. If an inverter is used, the stored electricity can power any 240V AC loads within acceptable wattages.
We use SMA and Outback Power Systems inverter-chargers for our installations.
Grid Interactive
Save money on your power bills with our grid connected PV systems, by utilising the power of solar as a main renewable energy system. Installing or converting to a grid connected PV system allows you to store & use any excess solar energy to either heat your water using a Catch Power solar diverter, or use PV generated electricity to run your appliances during the day and sell excess power generated back to your wholesaler. We offer grid connected PV systems using high quality and trusted inverters.
Hybrid
We offer hybrid solar systems to enable you to stay grid connect and store excess energy in a battery bank. We also offer backup systems to keep you energised in the event of power outages.
Offgrid
Do you live in a remote location without a power line in sight? We provide full off grid solar panels that can be either mounted onto your roof or positioned on the ground to optimise energy generation.
We use high quality SMA PV inverters and battery inverter combinations that include either lithium ion or lead carbon battery banks.
We offer a number of options for the supply and installation of back-up generators, either petrol or diesel, automated or manual.